Open Enrollment begins 11/01/2023 & ends 11/17/2023!
Welcome to your 2024 Benefits Open Enrollment!
Here you will be able to find all the information related to your 2024 benefits plans, online enrollment, and more. We hope you find the information here informative and helpful as you navigate through your benefits enrollments for the upcoming year.
For more information on the benefits being offered, please click on the buttons below to access the 2024 Benefits page on the EBC.
What's happening with benefits for 2024?
Please click the below button to see what's changing, what's staying the same, and what you need to do to enroll in benefits for 2024.
Open Enrollment Benefits Meeting Schedule
This year during Open Enrollment we will have a Benefit Fair, 1 in-person meeting, and 2 virtual meetings. Please see below for the meeting schedule:
Wednesday, 10/25/2023
Located in Plumley Armory @ 10 AM – 1 PM
Wednesday, 10/25/2023
Located in Plumley Armory @ 9:00 AM
Tuesday, 10/24/2023
Microsoft Teams
Virtual Meeting @ 5:00 PM
Monday, 10/30/2023
Microsoft Teams
Virtual Meeting @ 1:00 PM
Can't make it? That's okay – just click on the link below to watch a recorded virtual meeting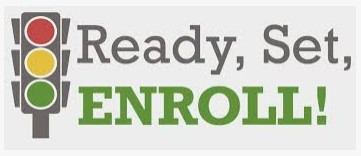 How to Enroll
To enroll in your 2024 benefits, please visit the link below to make your elections in the bswift system.
Please note: The bswift online enrollment system will not open until Wednesday, 11/1/2023
Let's Make Enrollment Fun!
Who doesn't like raffles/free prizes?
This year during the Open Enrollment period we will be raffling off a number of great prizes from our insurance providers.
How to enter the raffles?
Participation in the raffles is easy! Employees just need to go in and complete their enrollments in the bswift system – the earlier you enroll, the more chances you have to win!
There will also be a few giveaways at the in-person meeting on 10/25/2023!